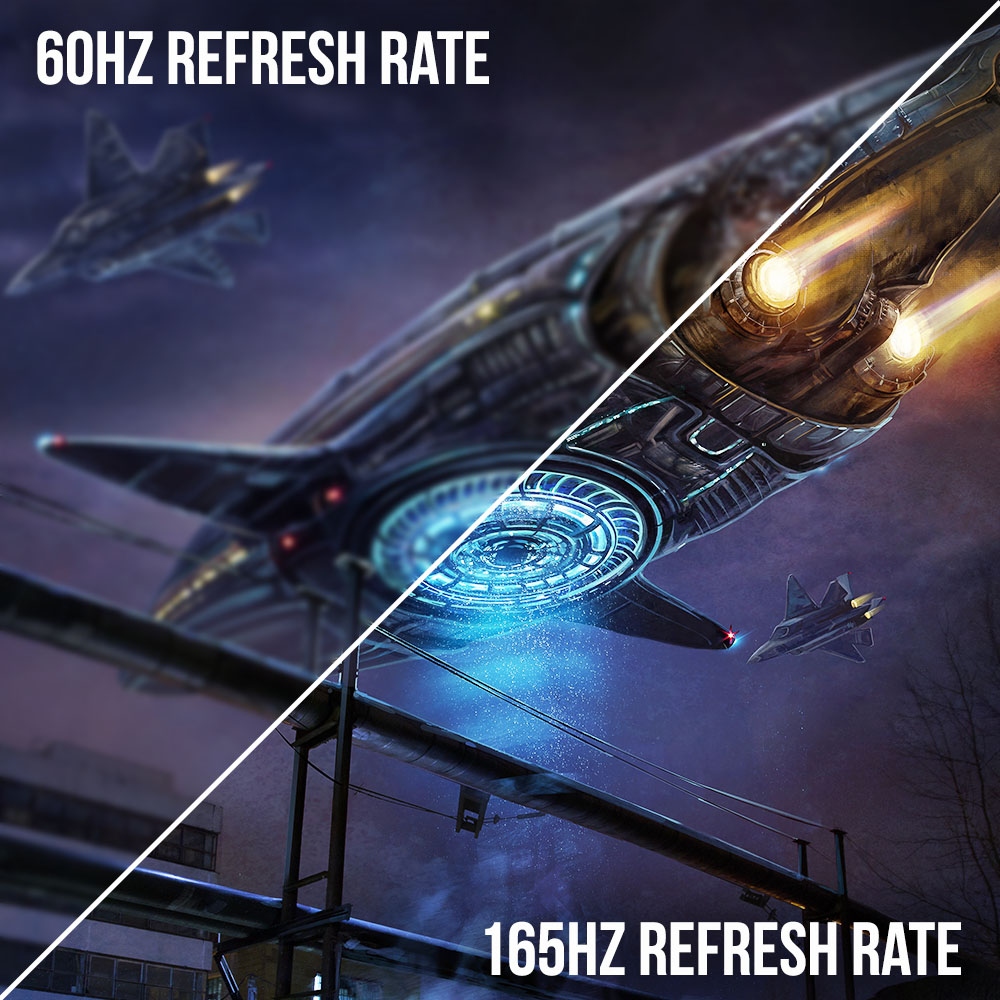 165Hz Refresh Rate
Stay above the pack with 165Hz, giving you an edge in performance as frames transition instantly.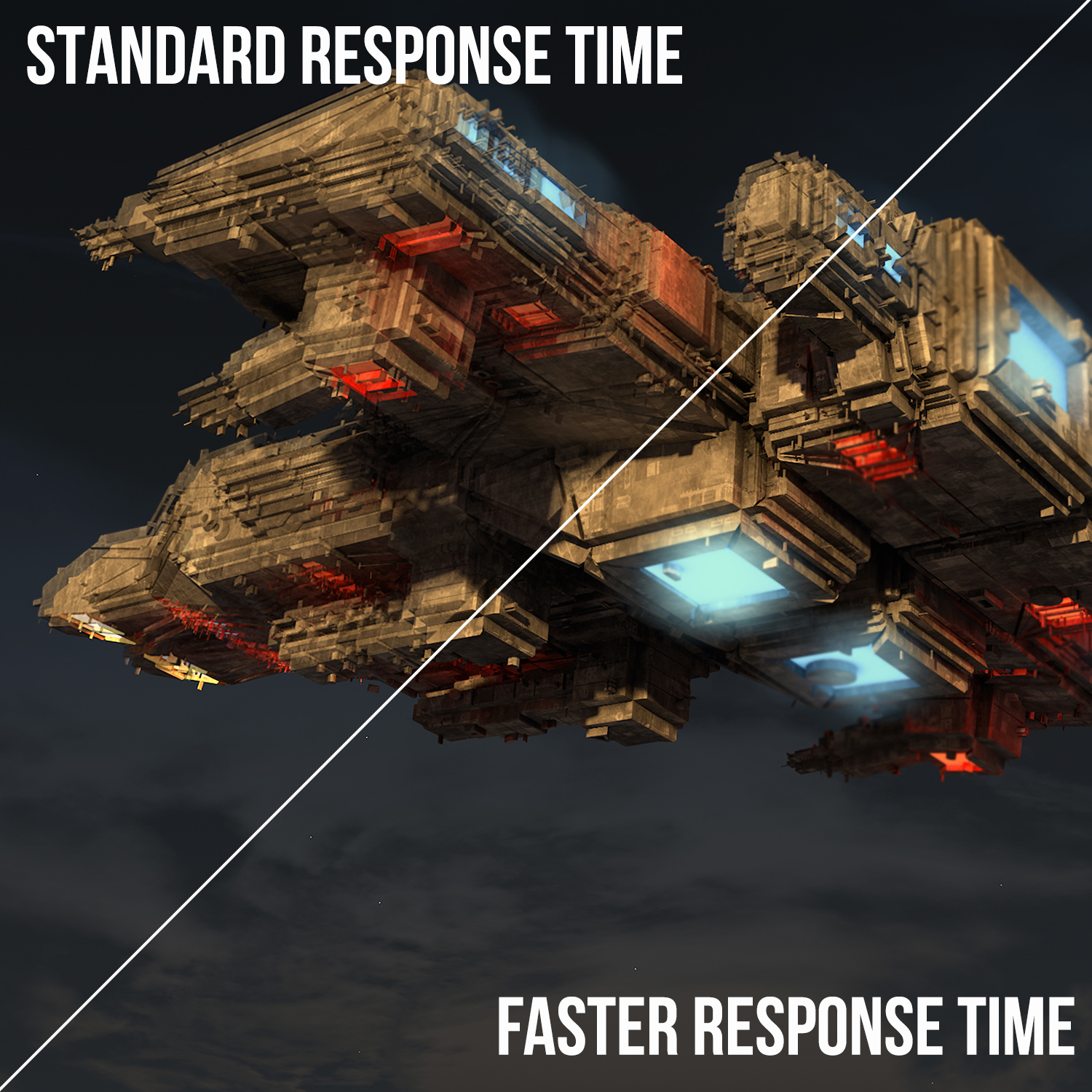 Fast Response Times
Fast response times reduce ghosting & blurring while transitioning pixels, always keeping the enemy & terrain precisely in focus during chaotic moments.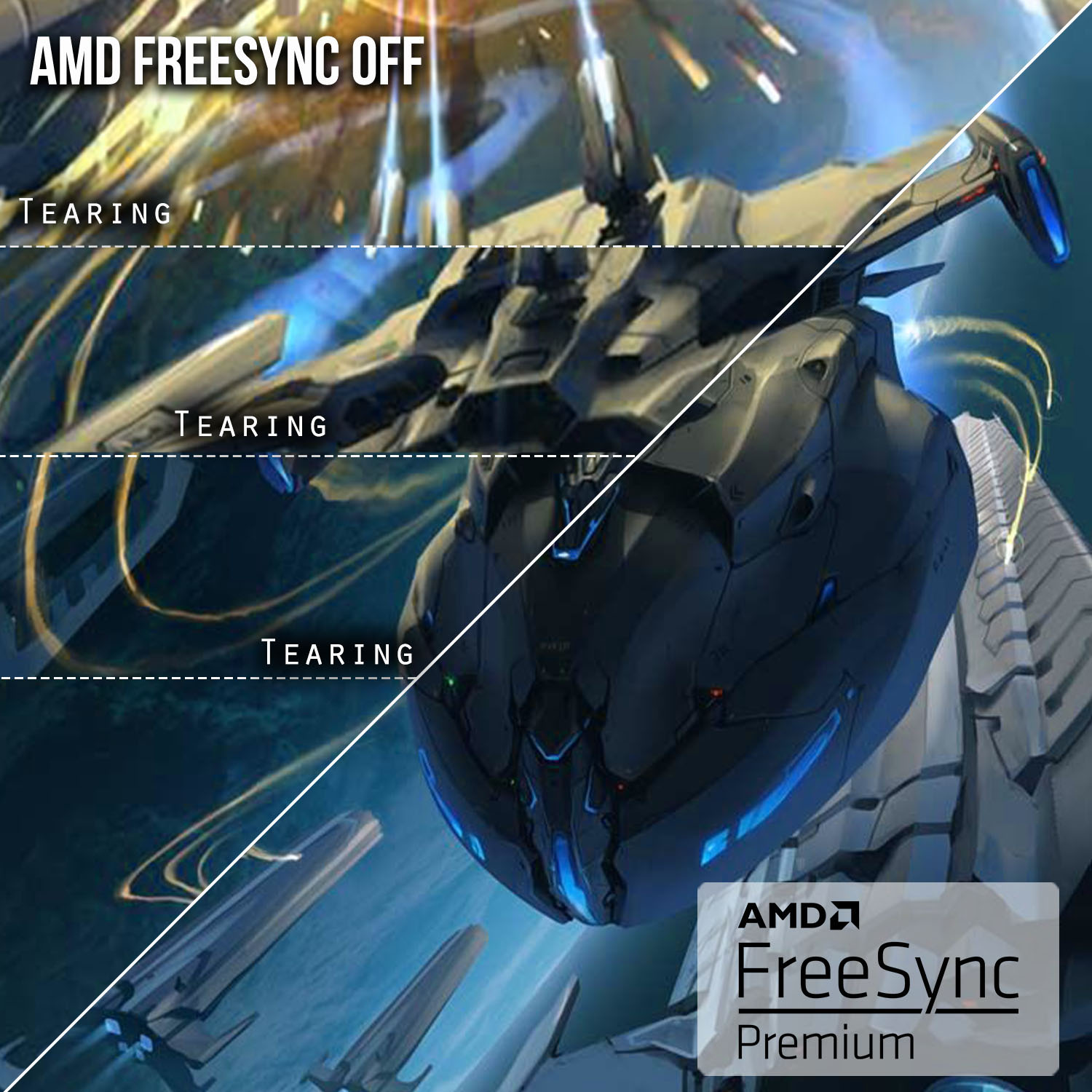 AMD Freesync™ Premium
With AMD FreeSync Premium™, gamers enjoy smooth video & seamless on the spot movement in fast-paced games.The graphic card and monitor refresh rates are synchronized to eliminate tearing and stuttering.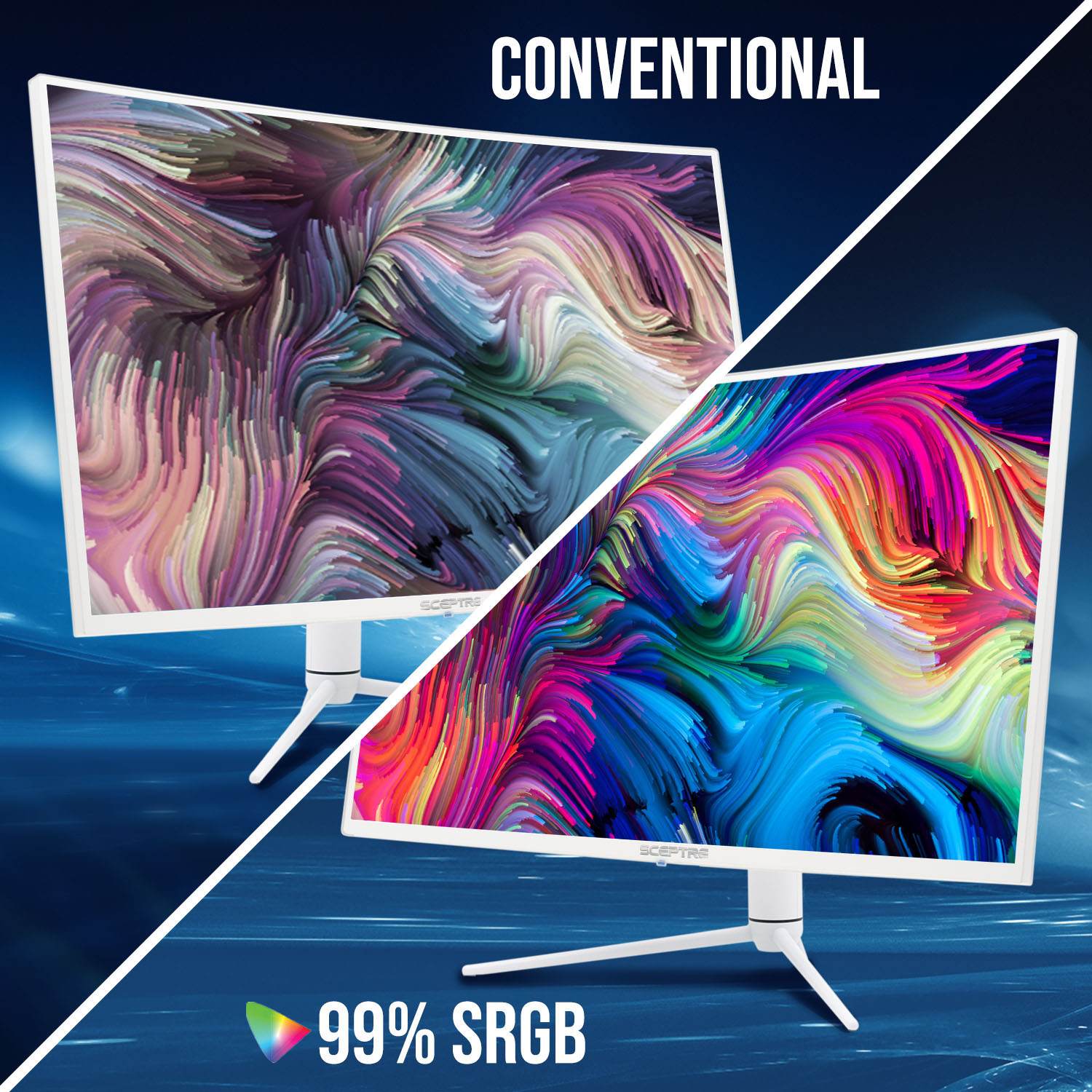 99% sRGB
With 99% sRGB, this monitor offers a wider color gamut than most conventional monitors, giving deeper colors and defining features.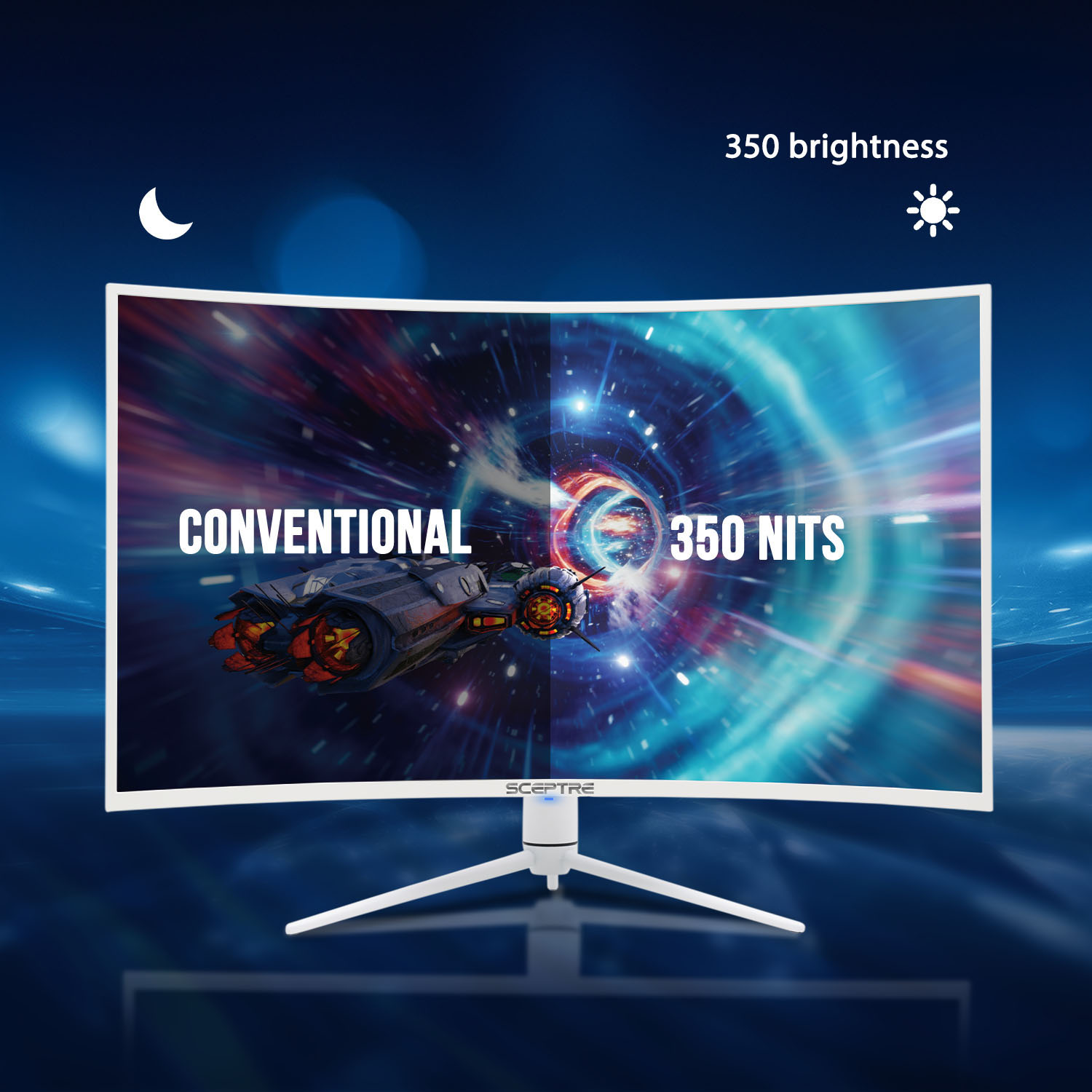 350 Brightness
Detect impressively subtle & robust color variations with 350 cd/m² brightness.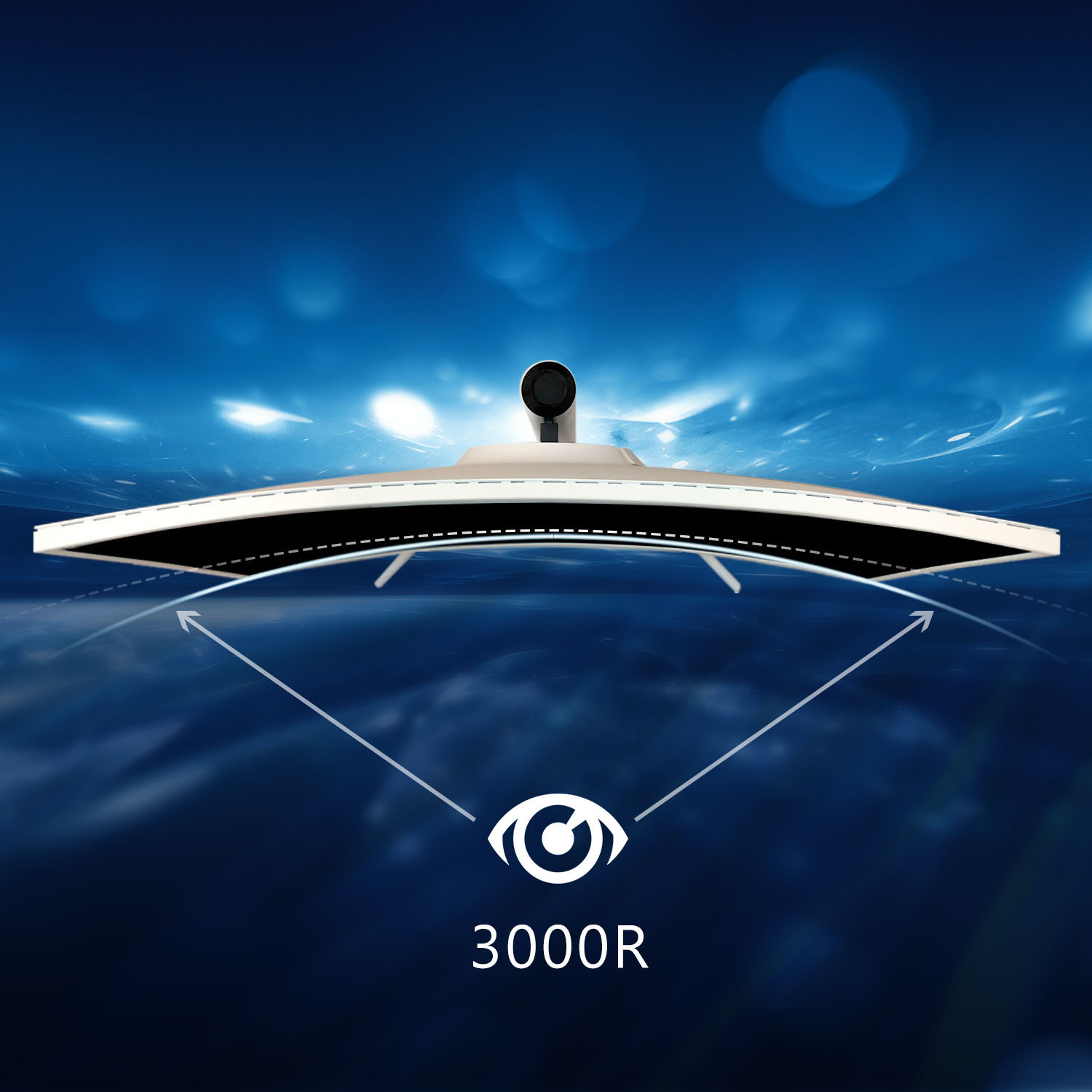 3000R Curvature
The 3000R degree curved design immerses you completely into the gaming landscape, allowing you to spot all threats and opportunities before all of your competitors.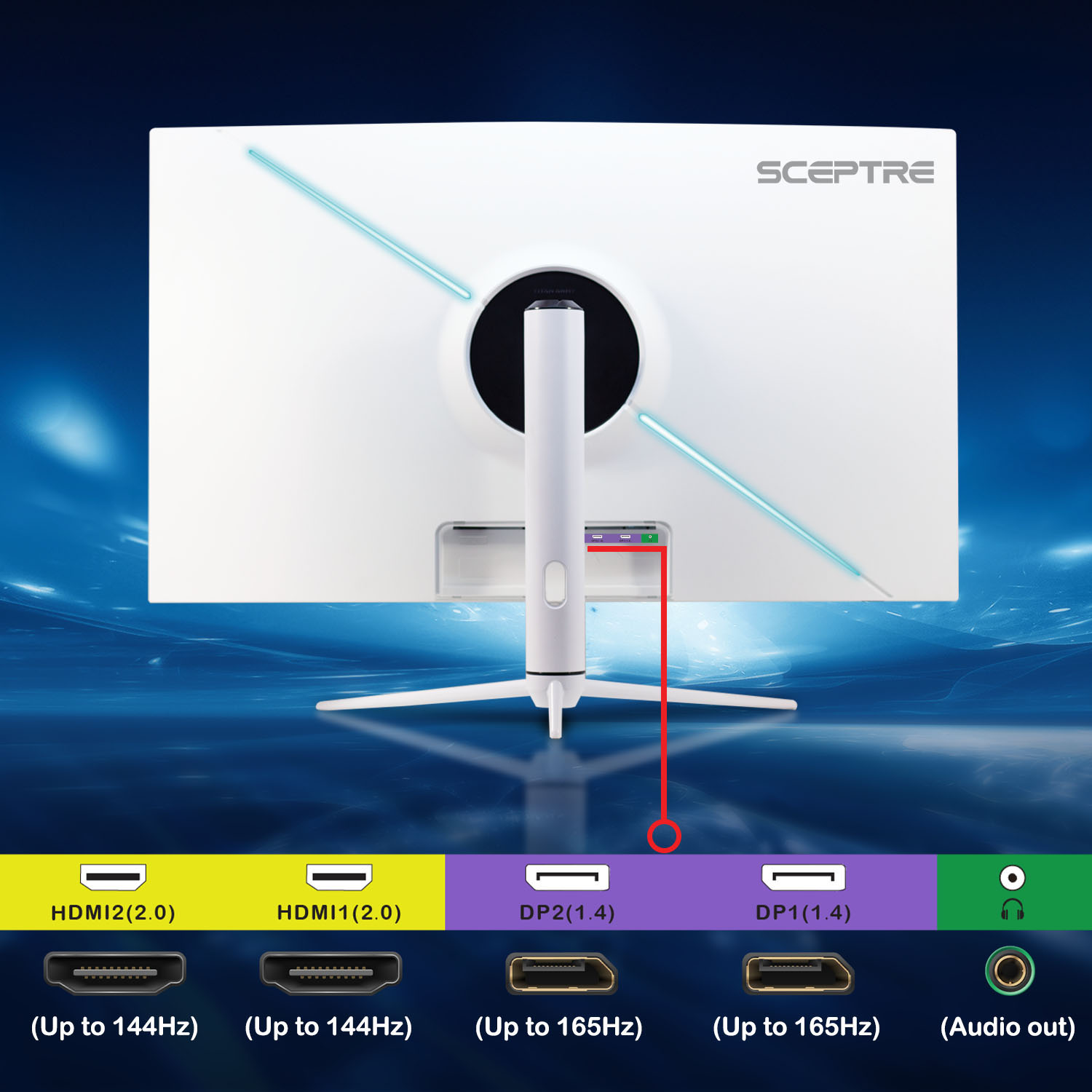 Multiple Ports
The DisplayPorts deliver up to 144Hz refresh rate, providing incredible visibility & agility to beat your standard player. Both HDMI ports provide an impressive 144hz refresh rate.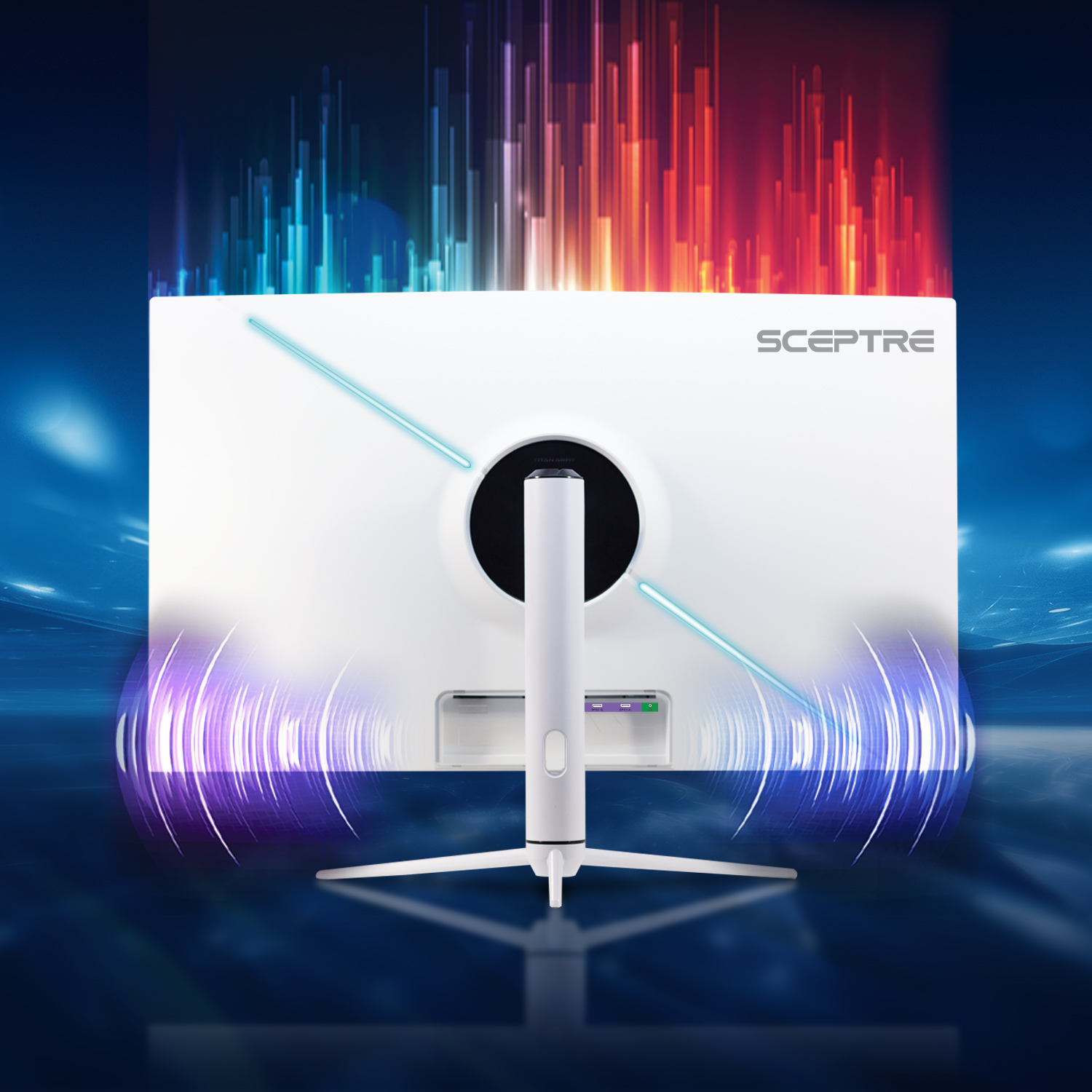 Built in Speakers
Perfectly suited to work & gaming settings, built-in speakers deliver robust & smooth audio while saving space on your desk.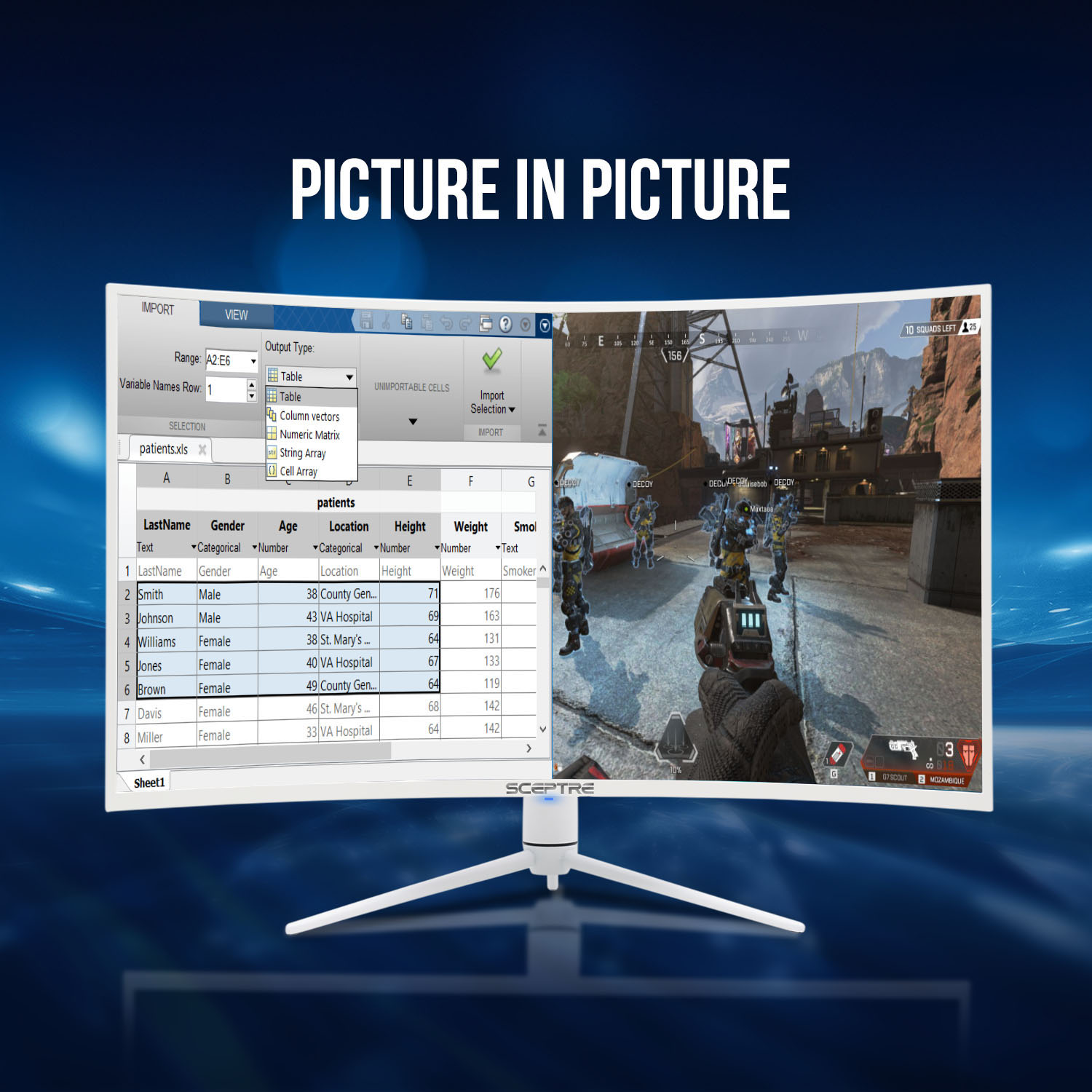 Picture By Picture

With Picture By Picture integrated into our monitor, double your workflow with side by side inputs from dual sources, whether you're comparing charts and worksheets or gaming and streaming. Our Sceptre Ultrawide monitor can simutaneously display two separate sources at the same time.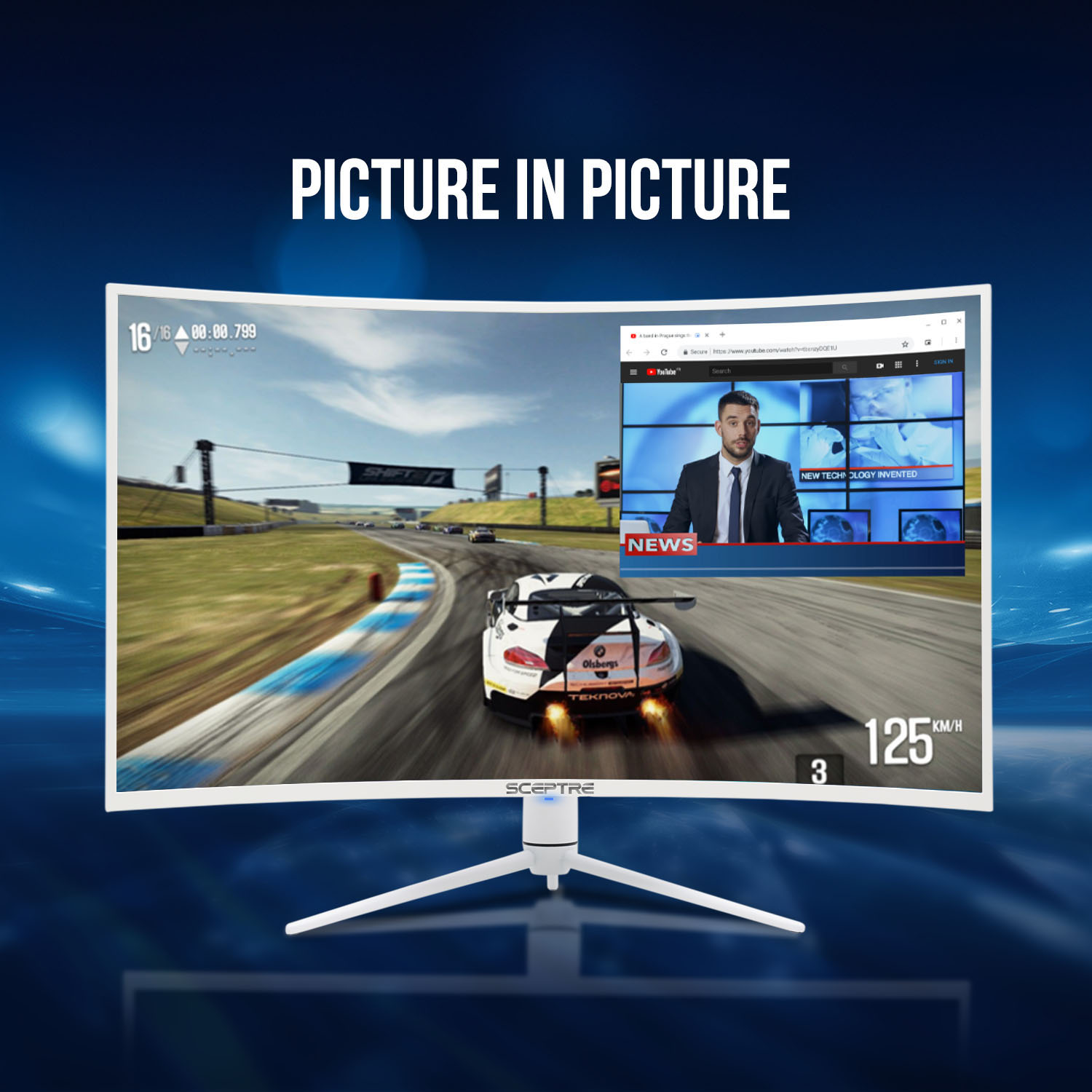 Picture In Picture
Picture In Picture allows our users to multitask and overlay a secondary source to display anything you desire. Expand your workflow with our Sceptre Ultrawide Gaming monitor.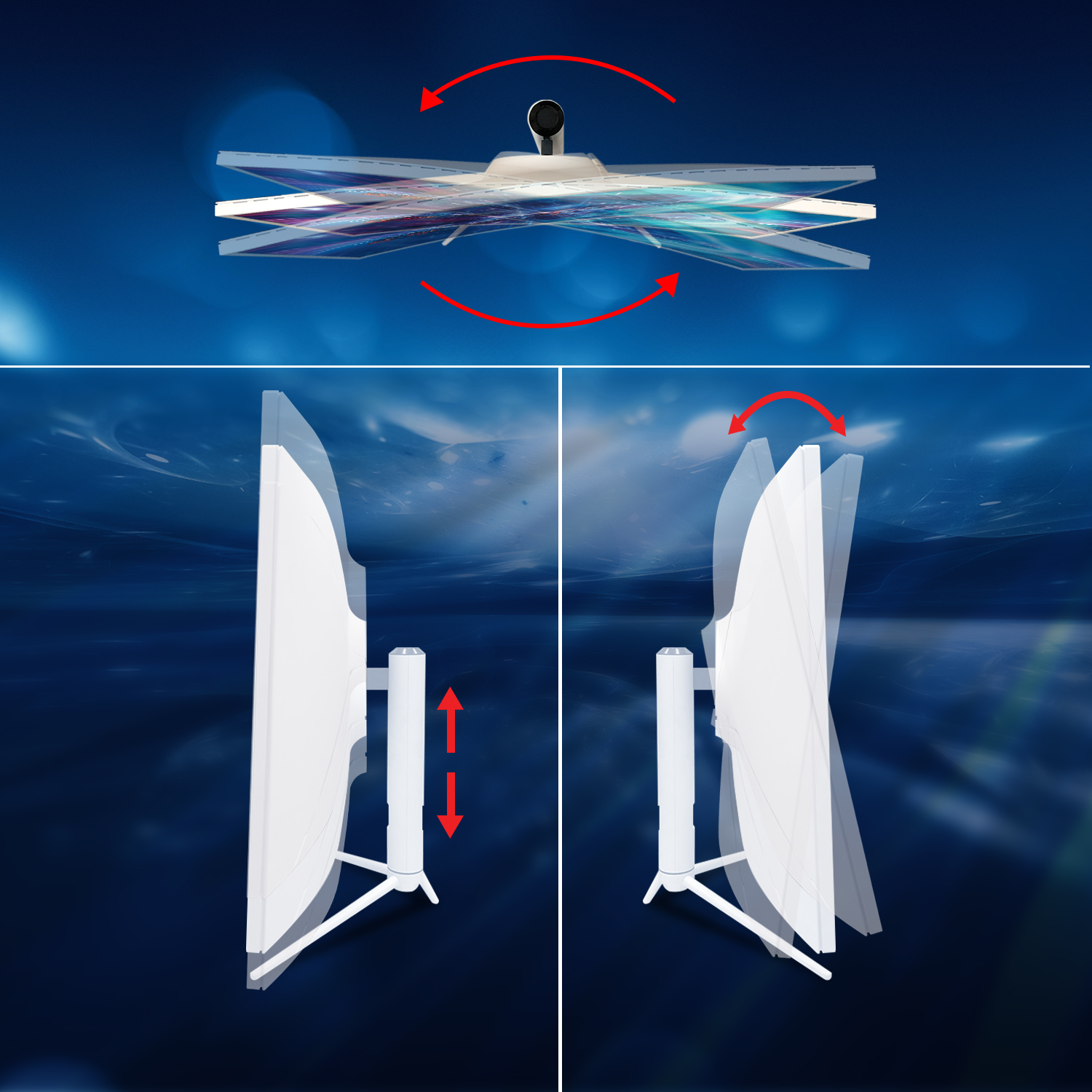 Ergonomic Design
Raise, lower, swivel, and tilt, the ergonomic design allows you to position the monitor according to your unique preferences.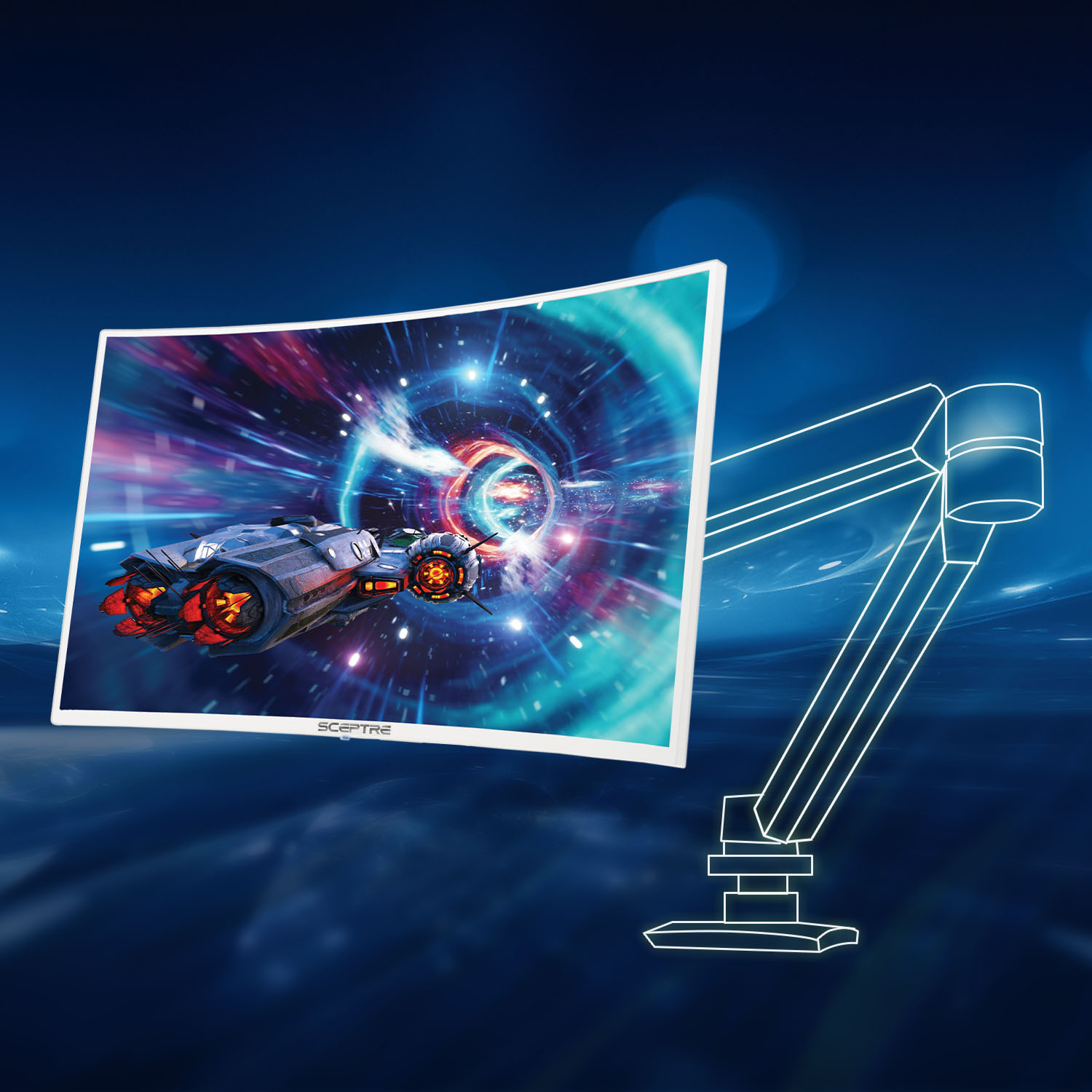 VESA Wall Mountable
The VESA wall mount pattern gives you the freedom to select the optimum viewing position for your monitor, eliminate cable clutter, and save valuable space for your gaming and work station.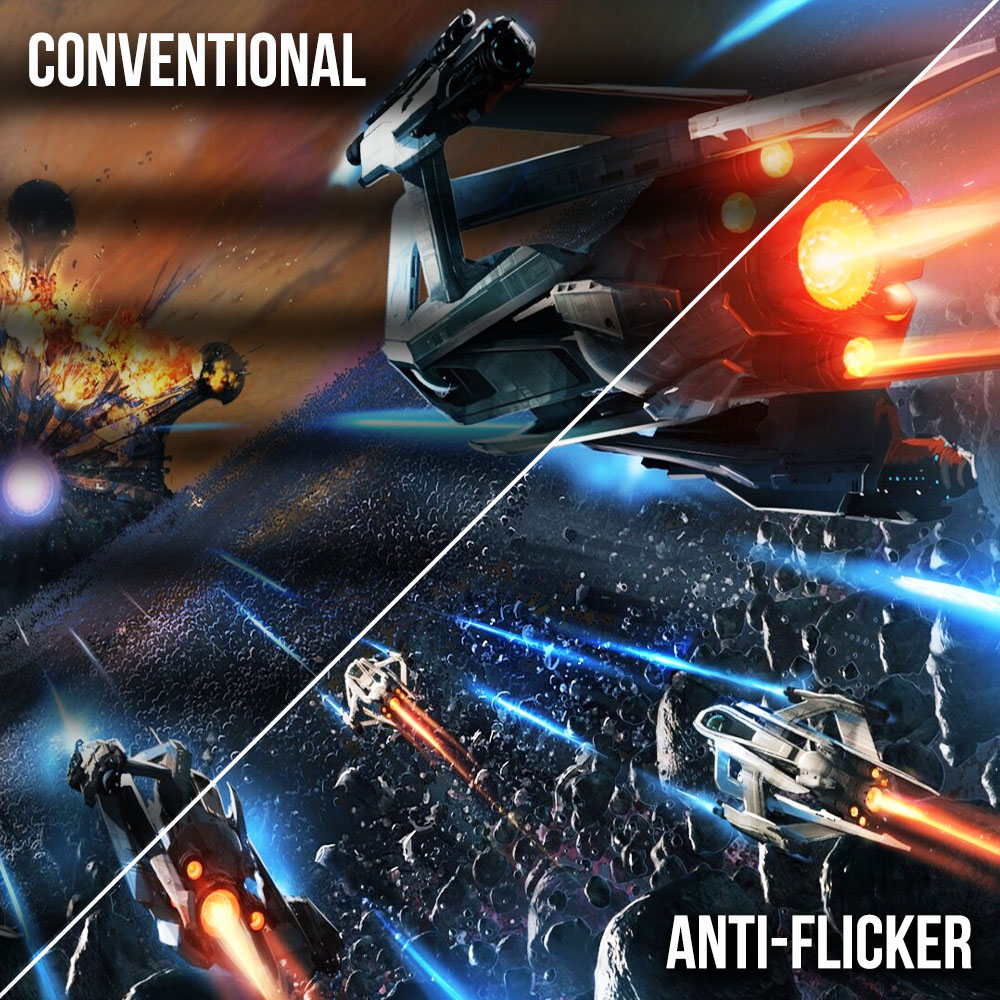 Anti-Flicker
Provides a crisper picture by preventing the backlight from flickering periodically.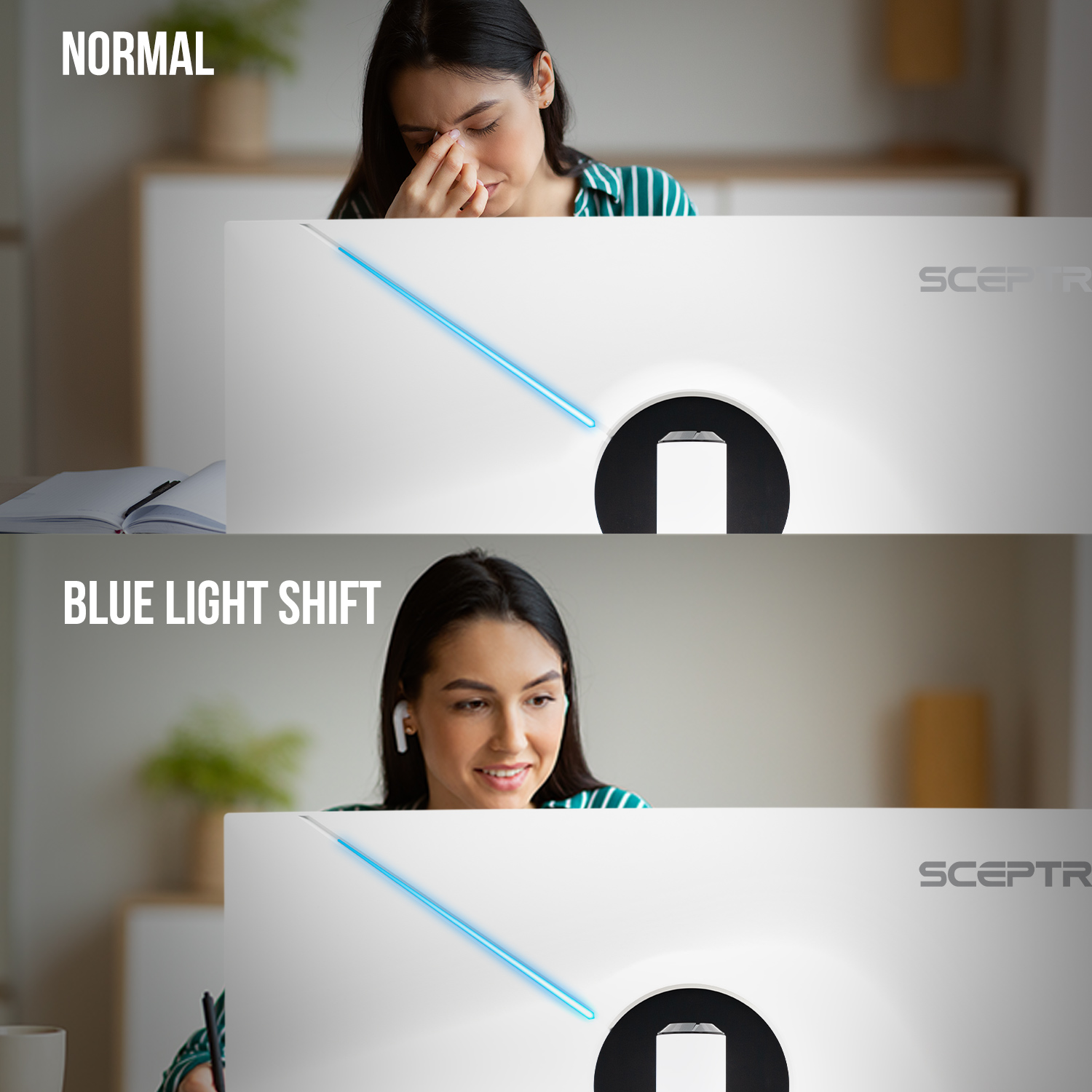 Blue Light Shift

Blue Light Shift reduces blue light, allowing you to comfortably work, watch, or play applications without straining your eyes.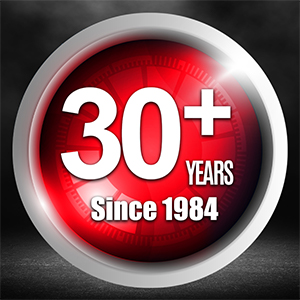 30+ Years of Experience
Founded in City of Industry, CA over 30 years ago, Sceptre Inc. made a promise to create & deliver superior products for remarkably affordable prices, a rare tradition that continues today.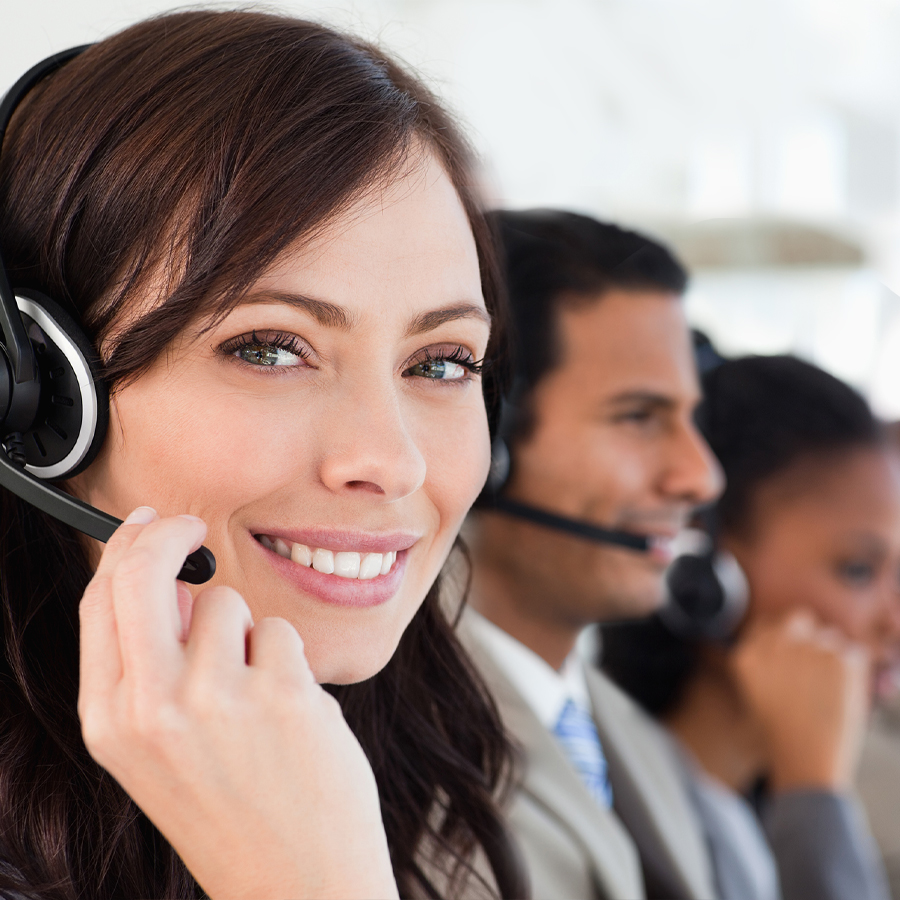 Customer Service
Our customer service representatives are, and have always been, based in the USA, guaranteeing that our customers' needs are met as efficiently as possible.