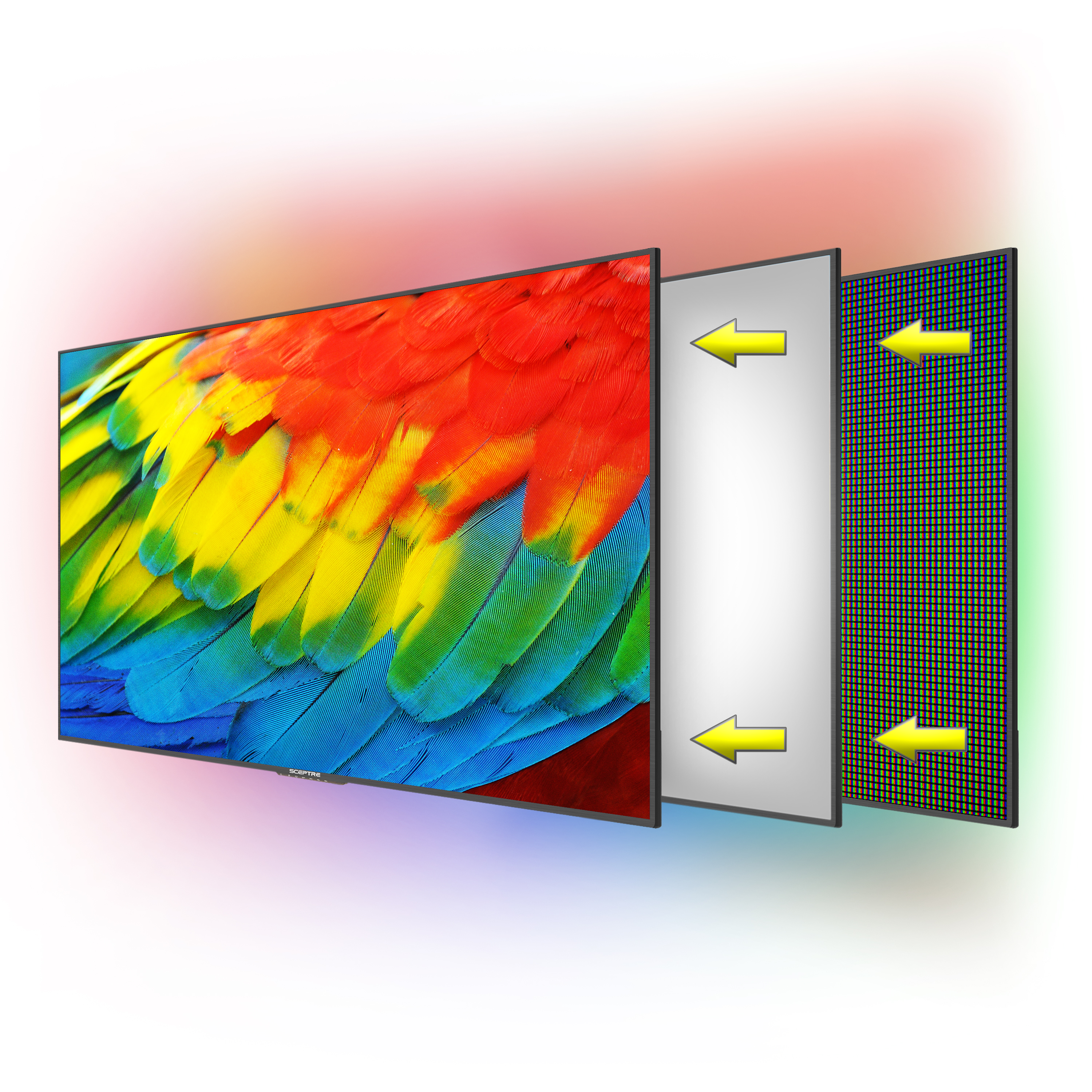 LED
With sharper contrasts of light and darks, LED display delivers a vast array of rich colors, ensuring that moving images have never been so pleasing to the eyes.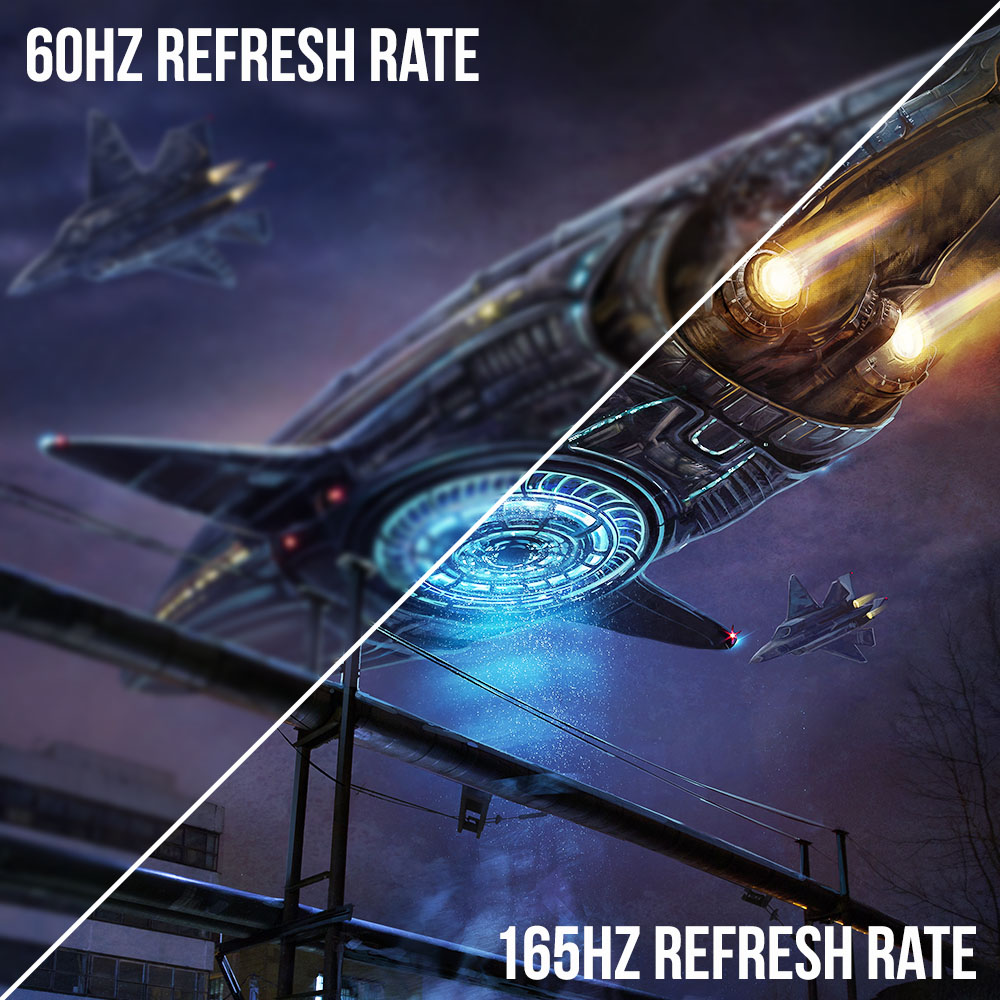 165Hz Refresh Rate
Stay above the pack with 165Hz, giving you an edge in performance as frames transition instantly.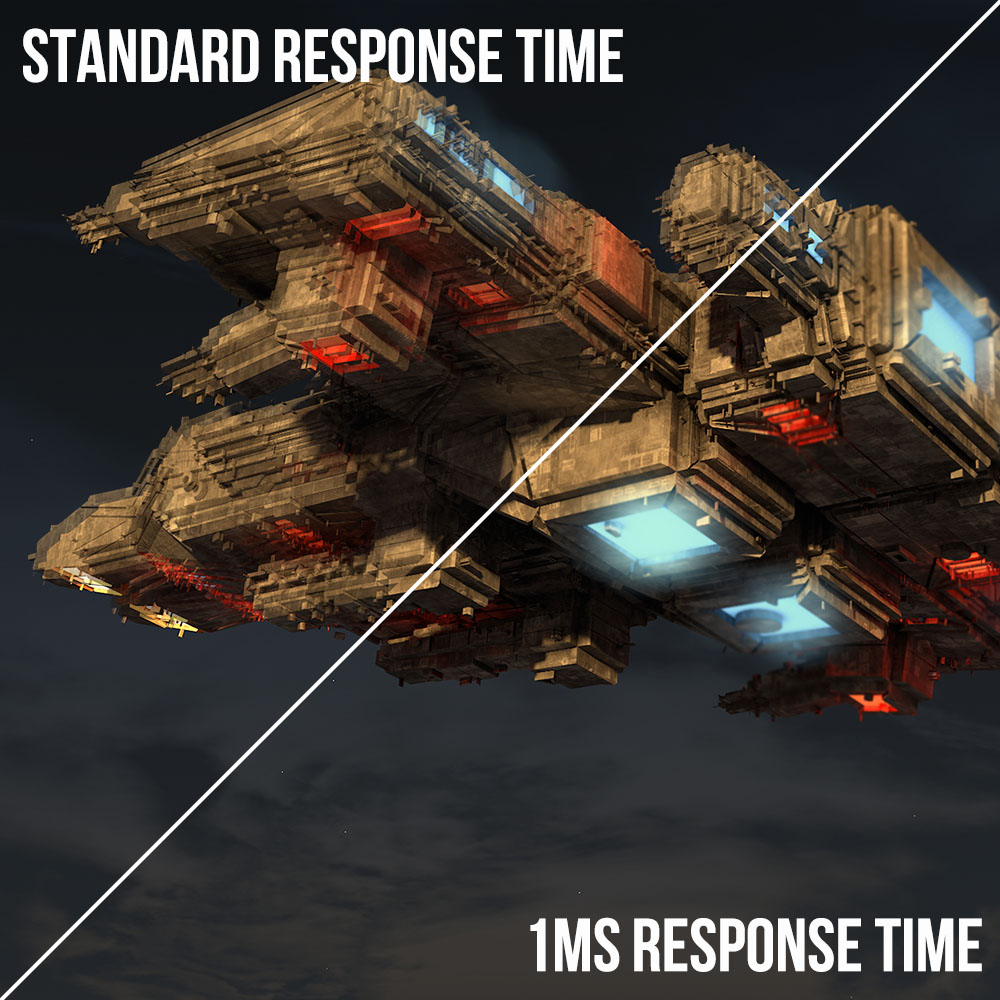 1ms Response Time
Colors fade and illuminate instantly with a 1ms response time, eliminating ghosting and piecing together precise imagery during action-packed scenes and gaming.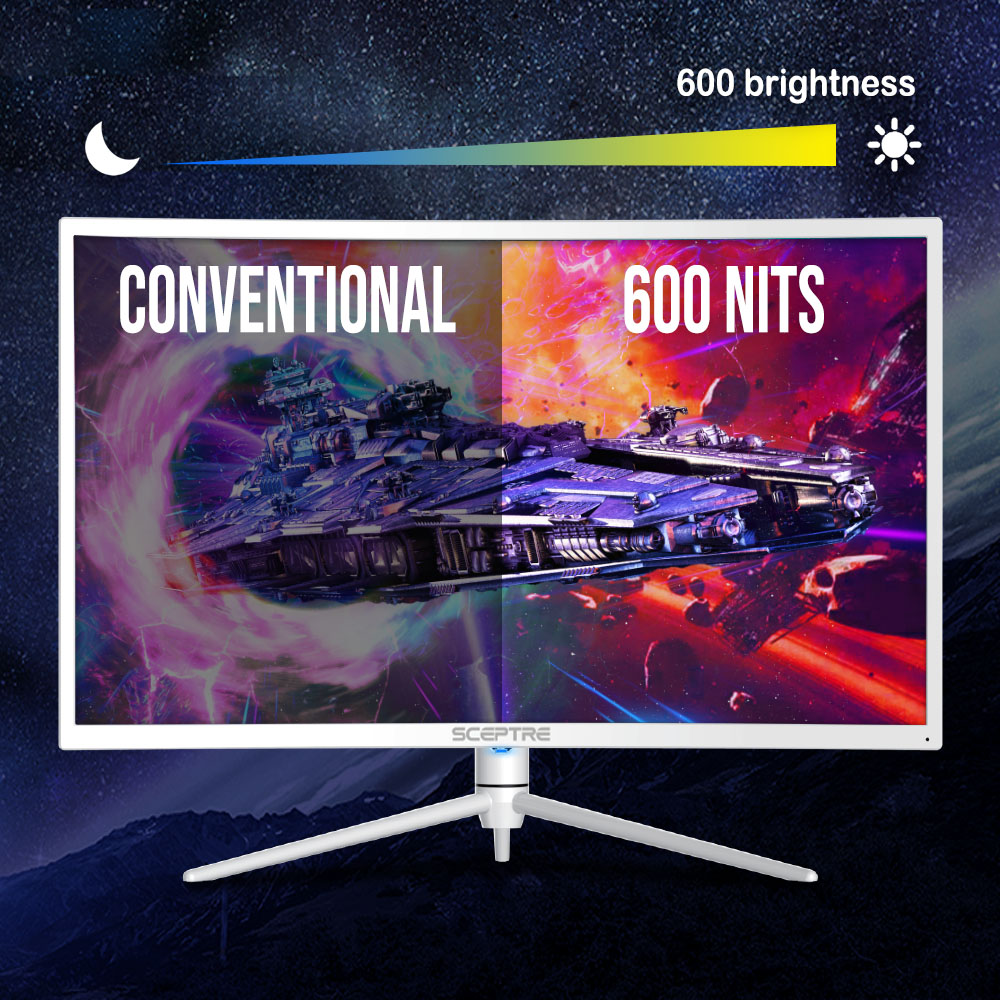 550 Brightness
Stunning and vivid colors illuminate the screen like never before with 600 cd/m² brightness.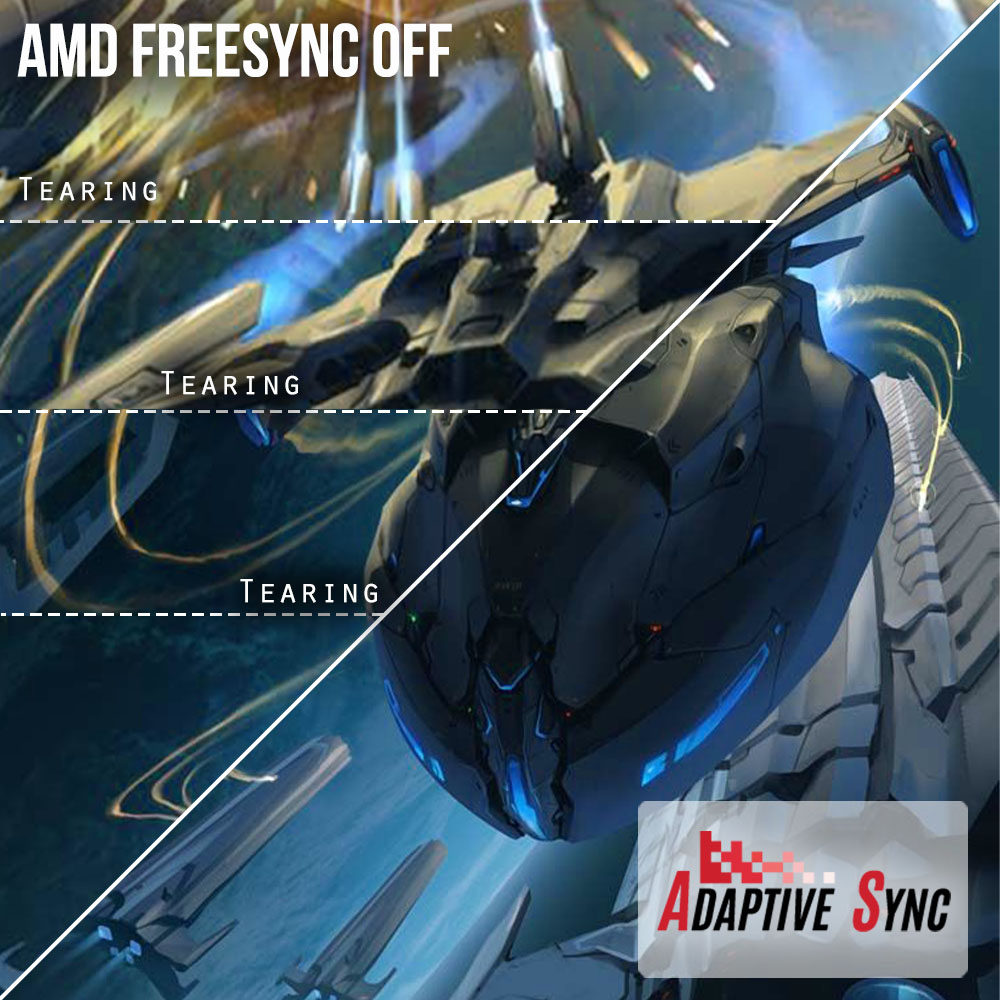 Adaptive Sync
Adaptive Sync is a technology that closes the gap between the graphics card's and the monitor's refresh rates, eliminating image tearing and stuttering in the process.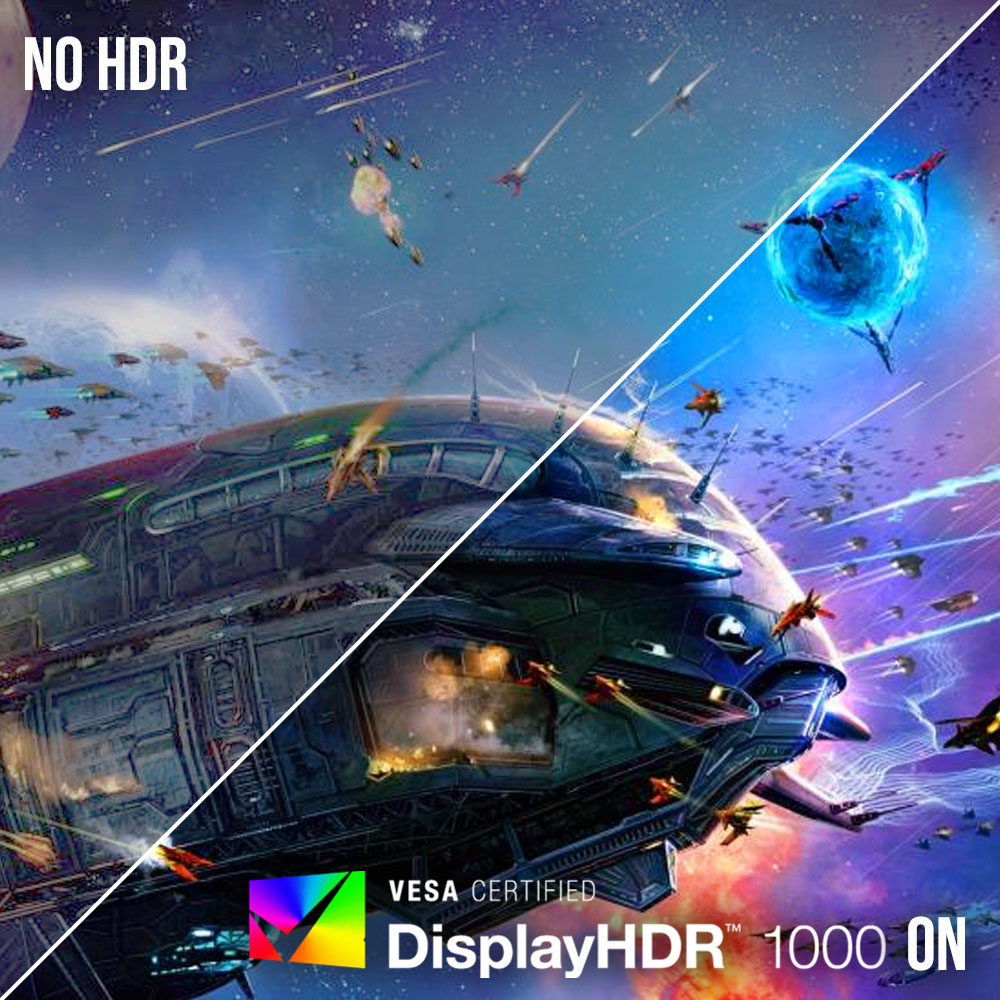 HDR1000
HDR1000 (High Dynamic Range) enhances dynamic contrast ratio, illuminating colors up to 50% brighter than SDR while displaying profoundly clear dark colors.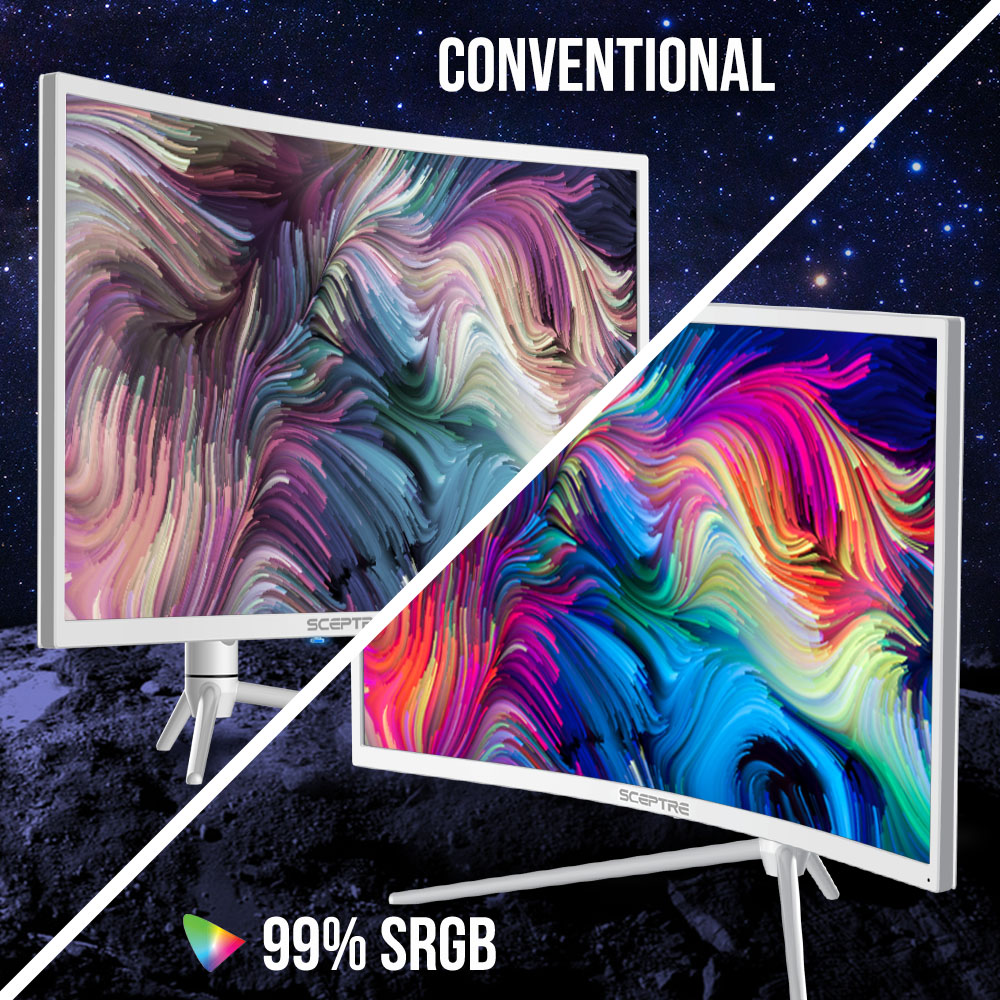 99% sRGB
With 99% sRGB, this monitor offers a wider color gamut than most conventional monitors, giving deeper colors and defining features.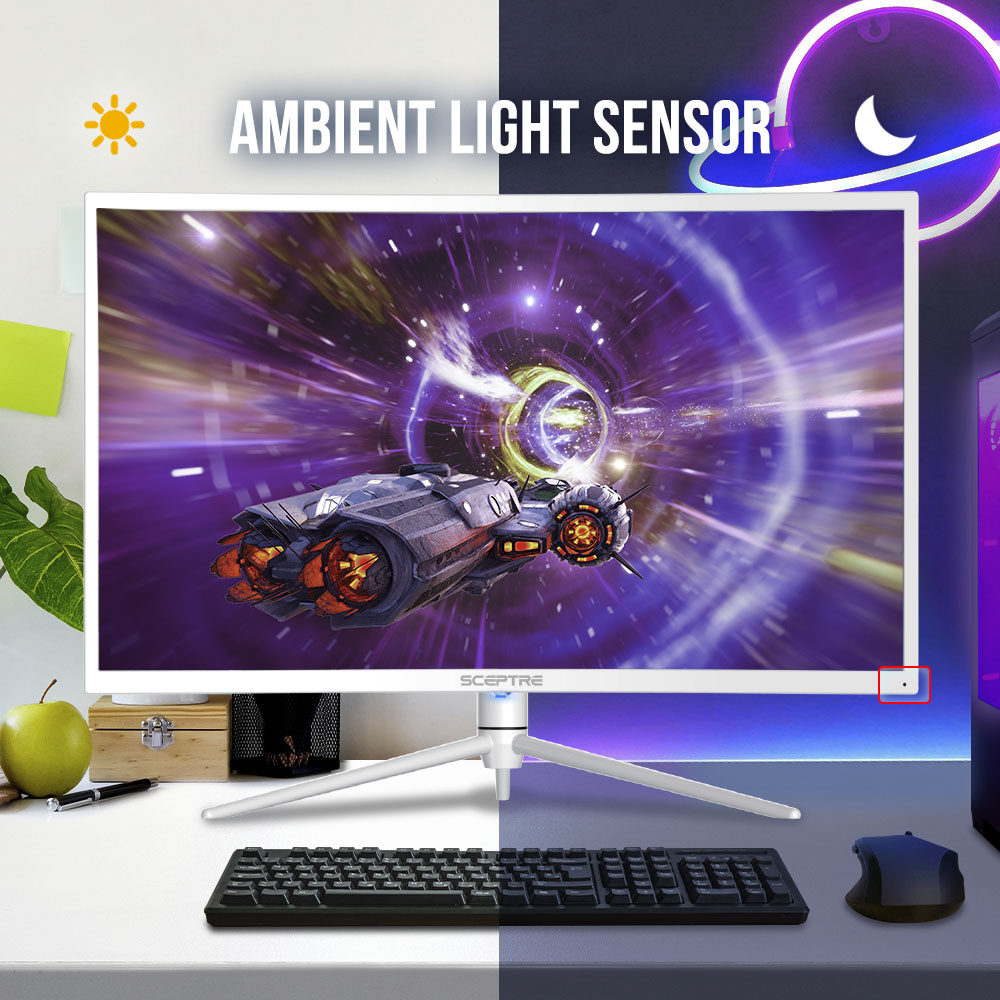 Ambient Light Sensor
With an ambient light sensor, the screen is readable in different environments. The ambient light sensor helps reduce eye strain by either increasing the screen brightness to compensate for bright sunlight near a window or dimming the screen for nighttime reading.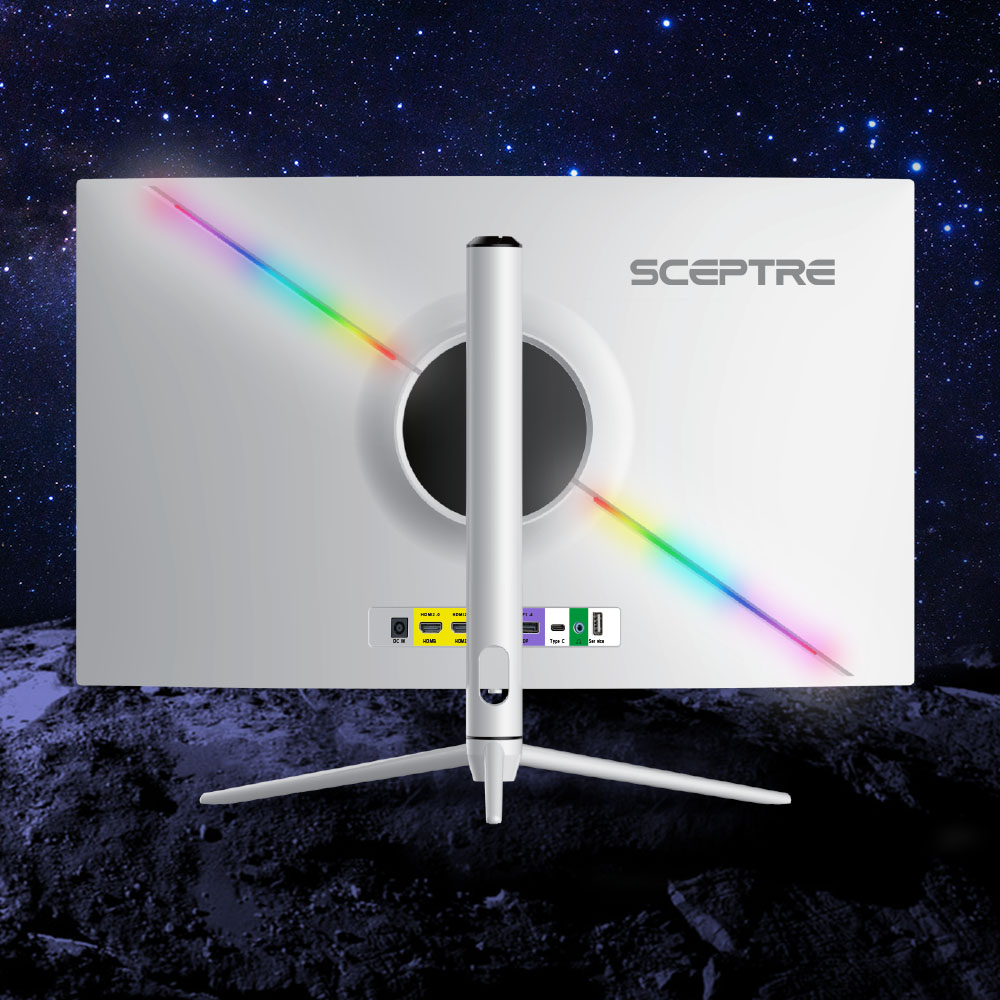 Luminous Backcover Lights
A colorful LED light illuminates the back cover of the monitor, delivering a uniquely modern design.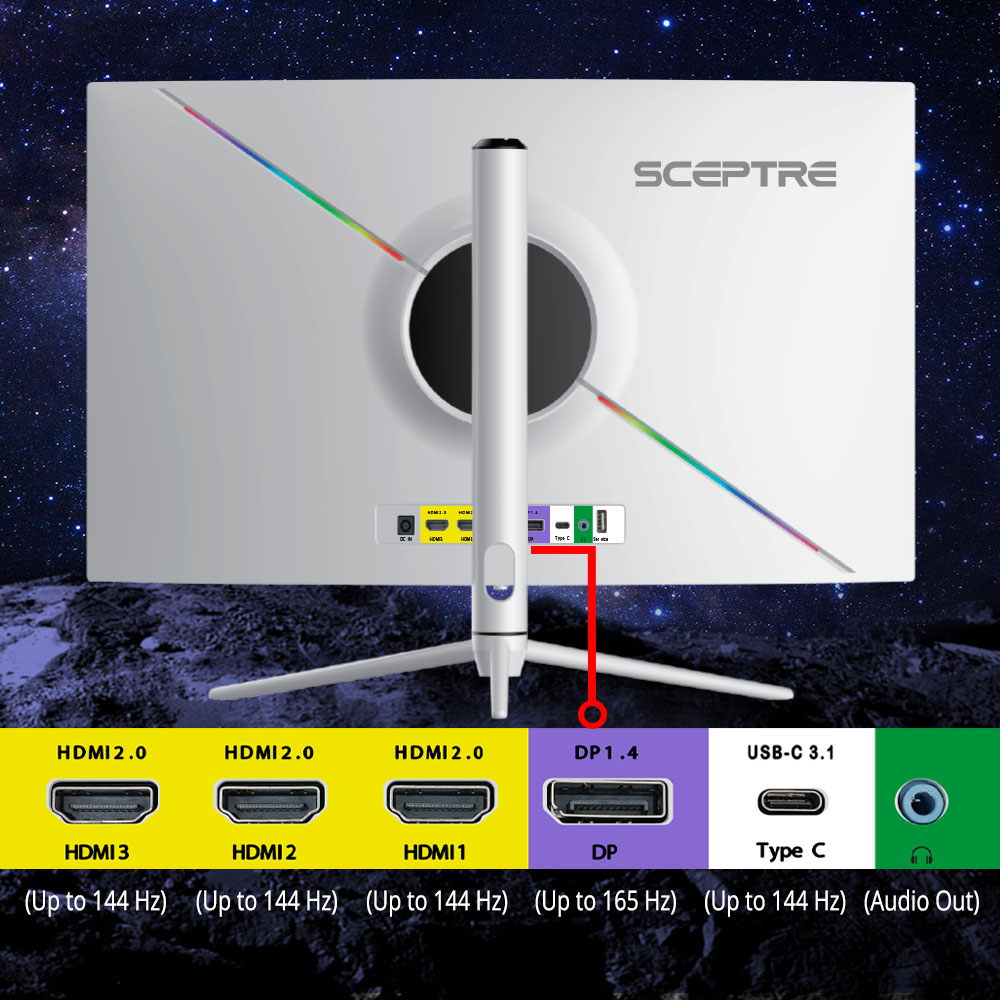 Multiple Ports
The DisplayPorts deliver up to 165Hz refresh rate, providing incredible visibility & agility to beat your standard player. All 3 HDMI ports and the USB-C port provide an impressive 144hz refresh rate.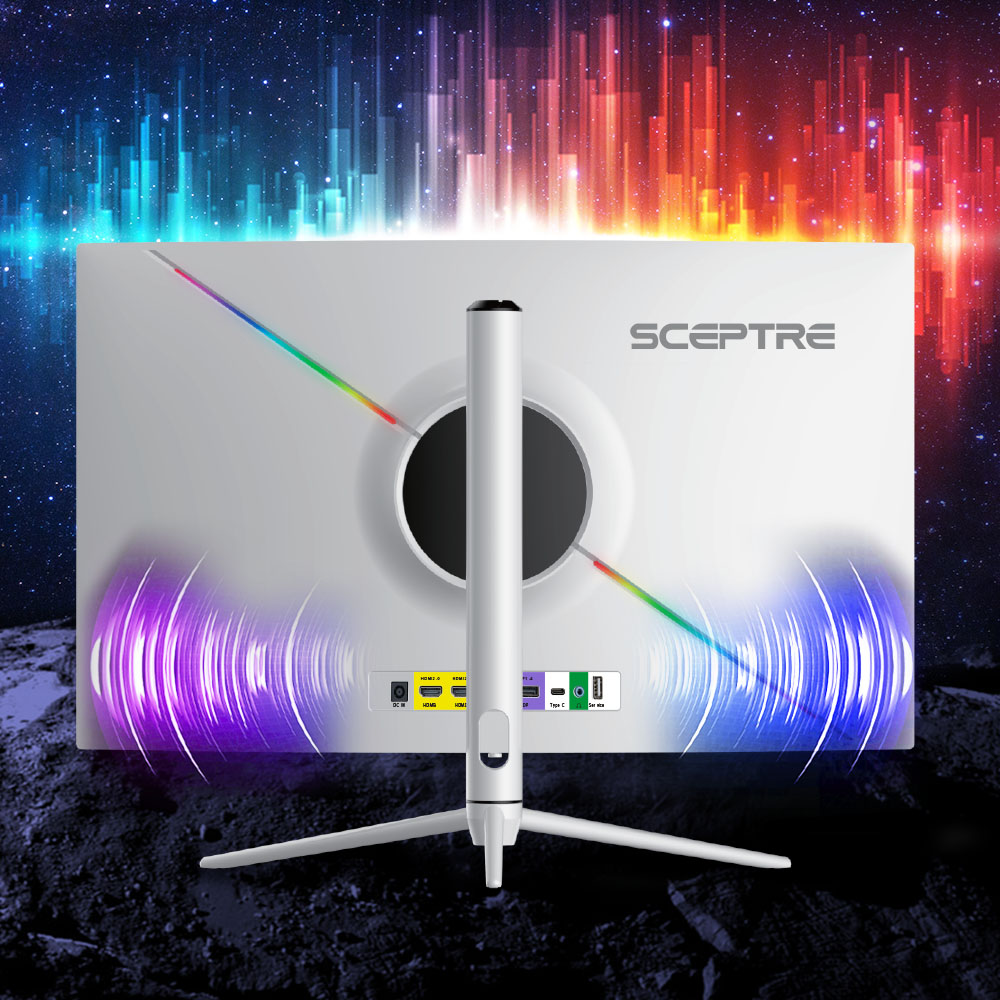 Built in Speakers
Perfectly suited to work & gaming settings, built-in speakers deliver robust & smooth audio while saving space on your desk.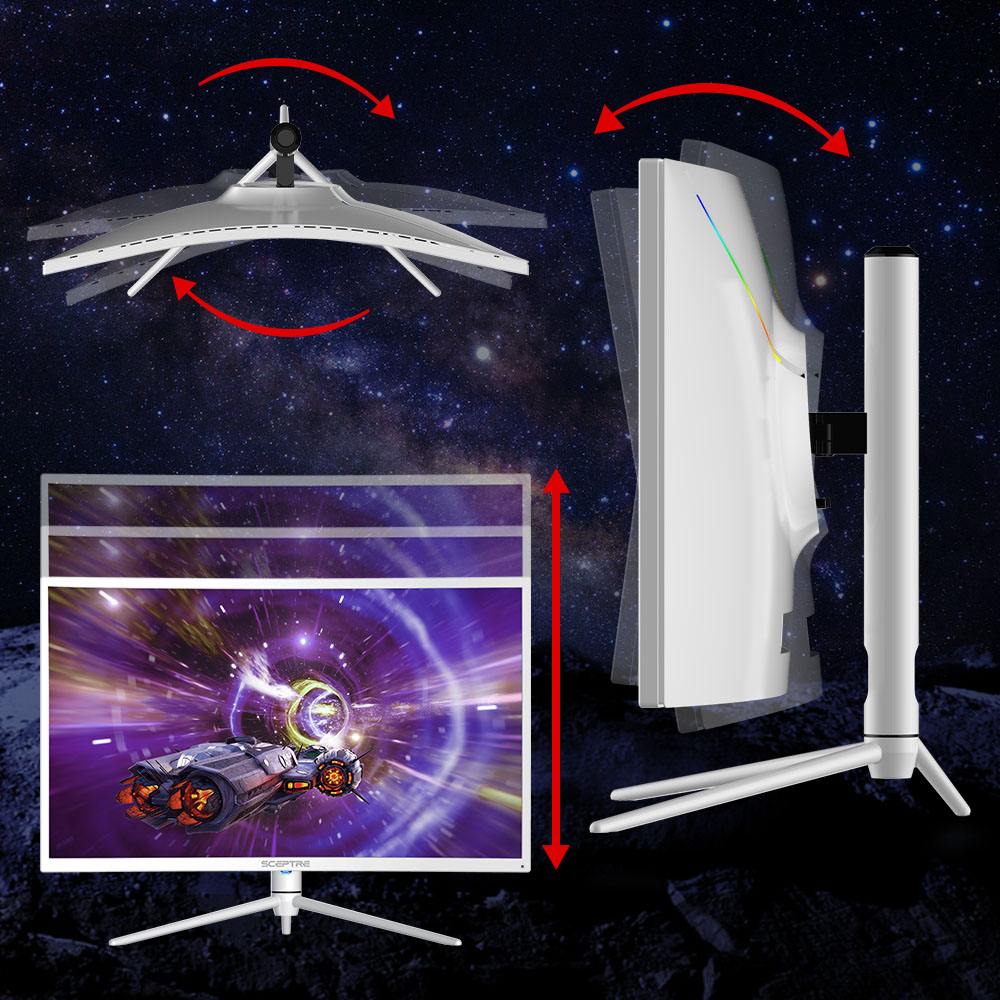 Ergonomic Design
Raise, lower, swivel, and tilt, the ergonomic design allows you to position the monitor according to your unique preferences.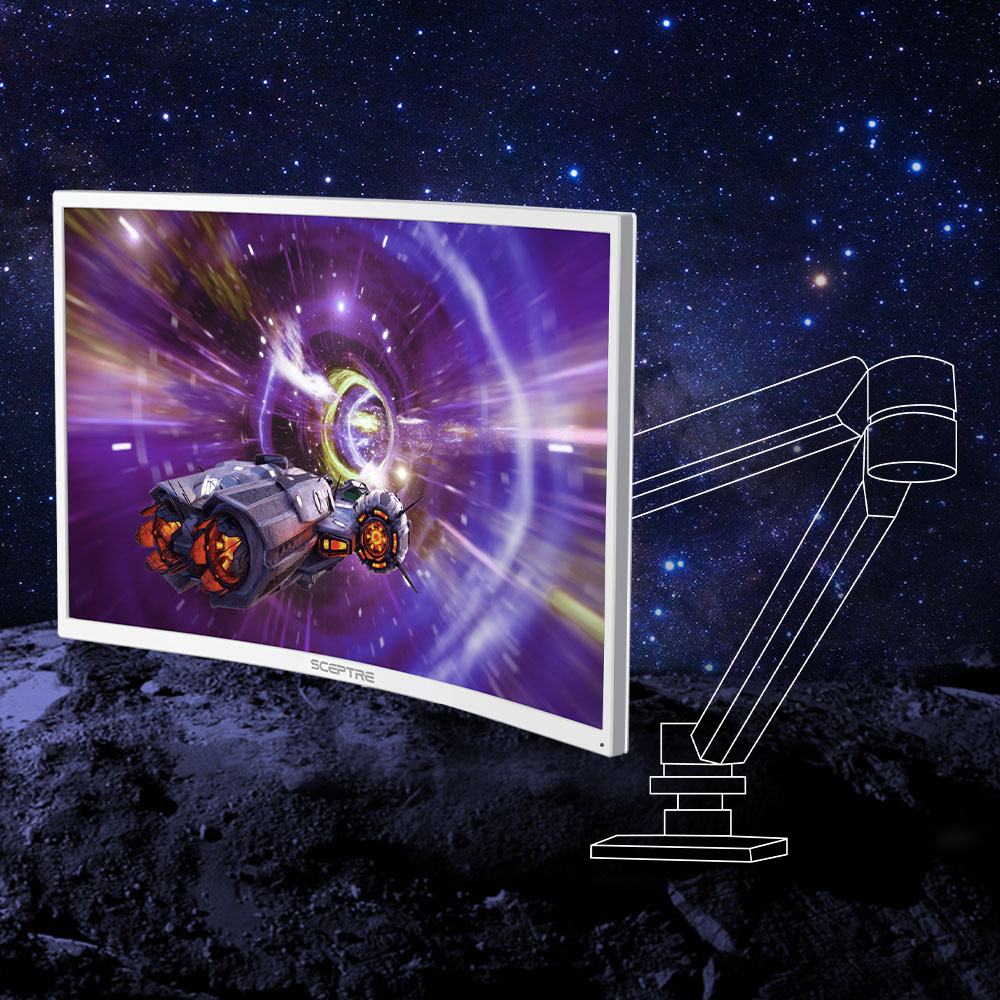 VESA Wall Mountable
The VESA wall mount pattern gives you the freedom to select the optimum viewing position for your monitor, eliminate cable clutter, and save valuable space for your gaming and work station.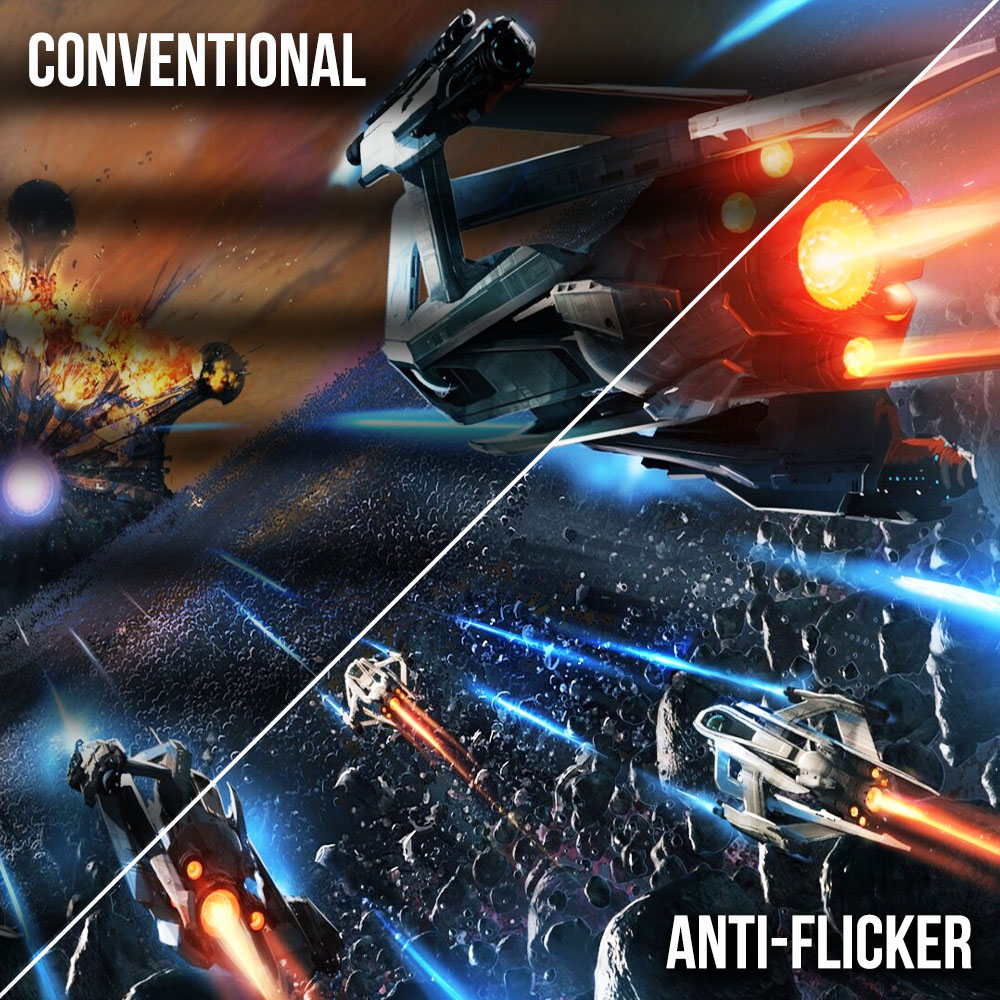 Anti-Flicker
Provides a crisper picture by preventing the backlight from flickering periodically.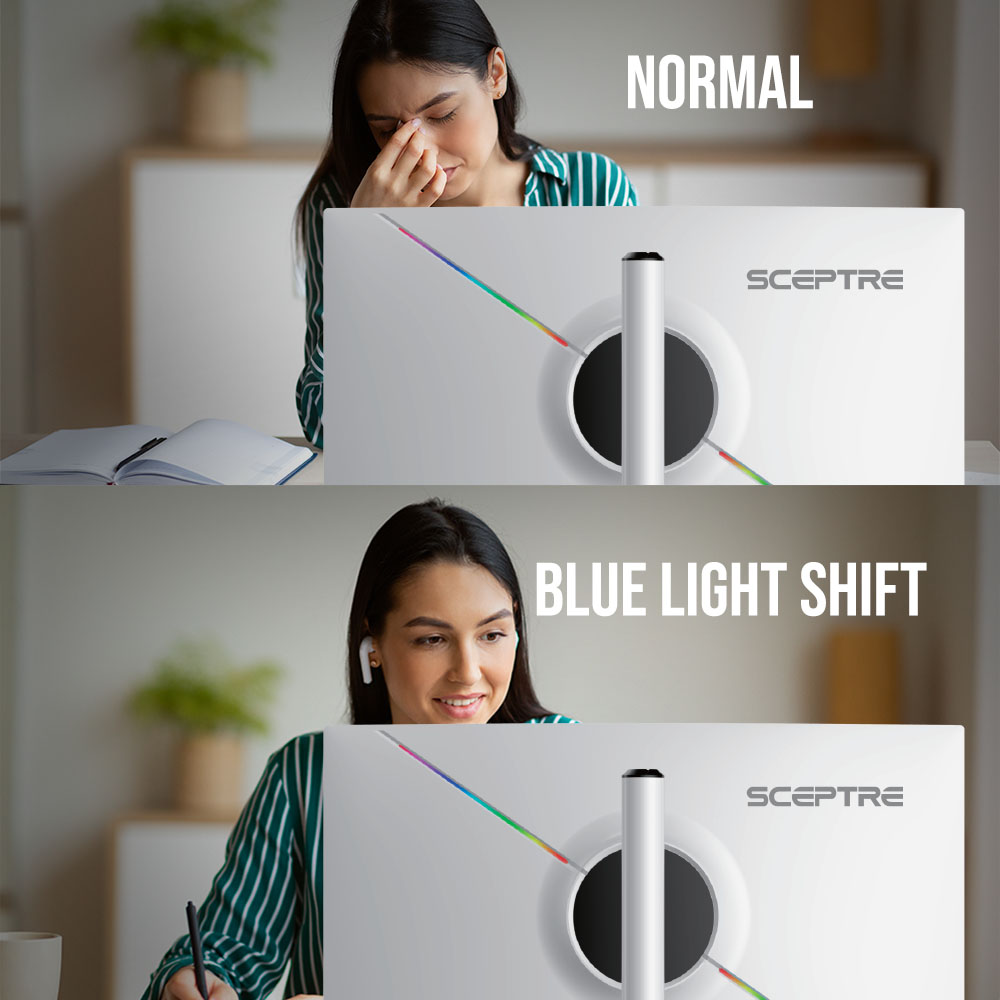 Blue Light Shift
Blue Light Shift reduces blue light, allowing you to comfortably work, watch, or play applications without straining your eyes.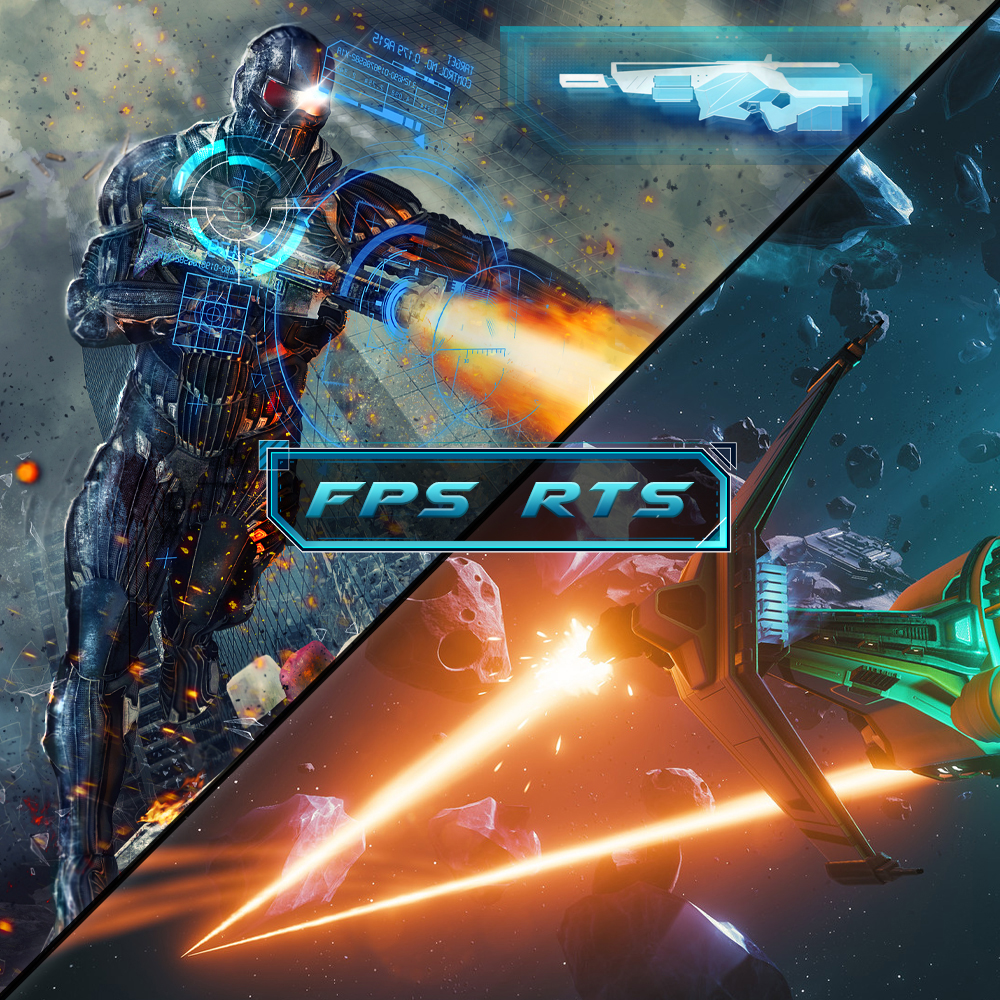 FPS-RTS Game Modes
FPS and RTS are Sceptre's custom set display settings built for an enhanced gaming experience. FPS (First Person Shooter), RTS (Real-Time Strategy).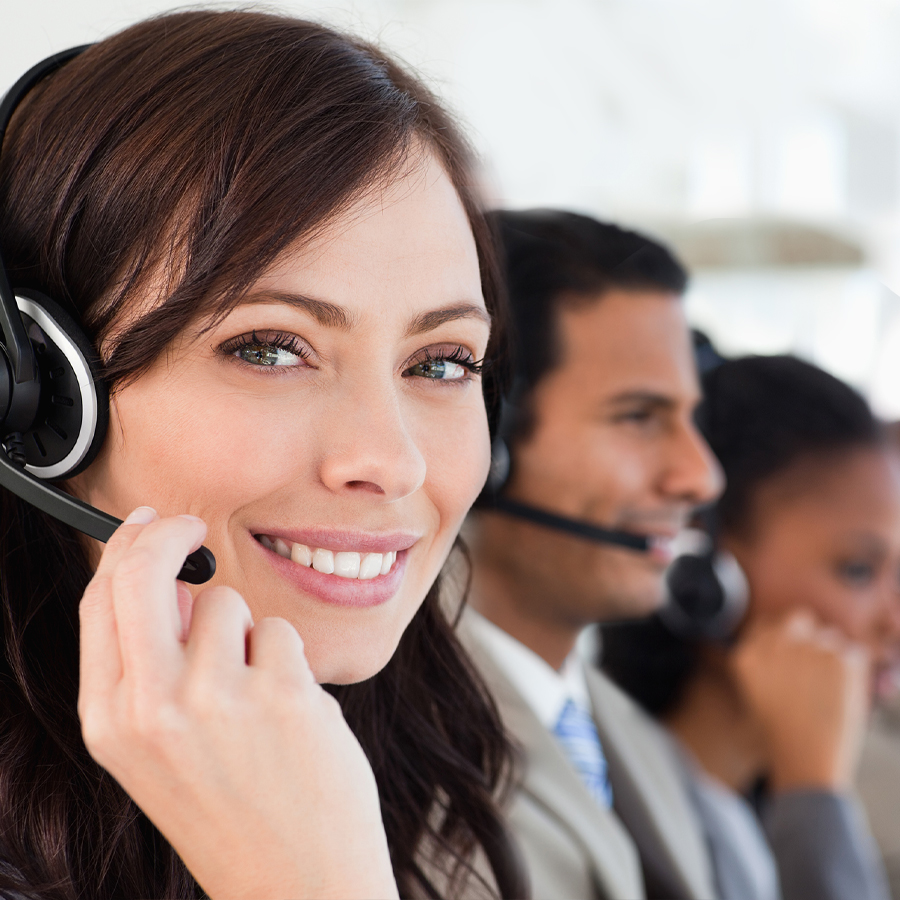 Customer Service
Our customer service representatives are, and have always been, based in the USA, guaranteeing that our customers' needs are met as efficiently as possible.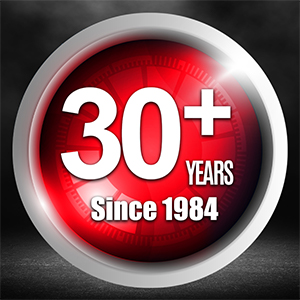 30+ Years of Experience
Founded in City of Industry, CA over 30 years ago, Sceptre Inc. made a promise to create & deliver superior products for remarkably affordable prices, a rare tradition that continues today